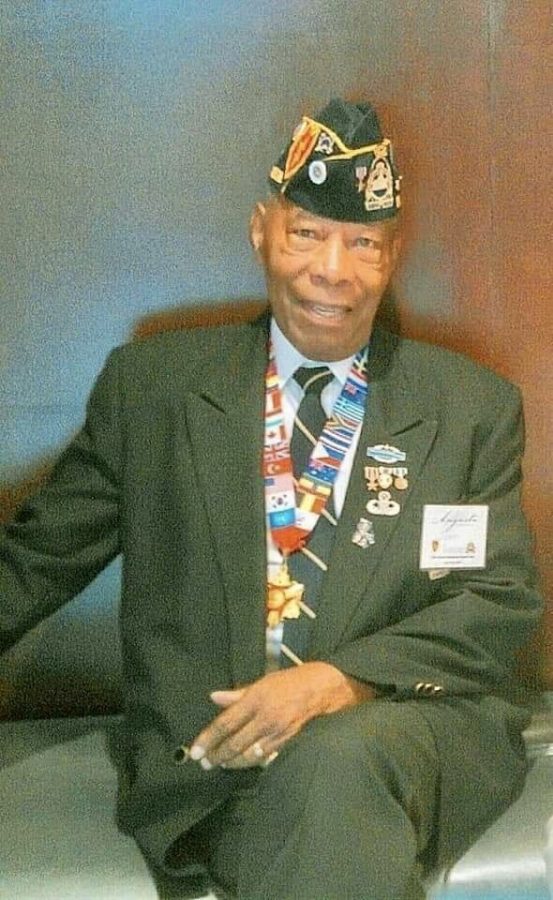 Born December 31, 1930 in Brooklyn, N.Y., James Thompson enlisted in the United States Army in 1948. He did basic training in Ft. Dix, N.J. April 1948 and went to jump school in July 1948. He left for Germany with 371 Inf. Battalion in 1949. He served in Japan with 25th Div., 24th regiment L. Co., 3rd Battalion July 1950-April 1951. He was in Korea with the 24th Inf. Reg. He was wounded on April 14, 1951. He was hospitalized in Japan and transferred to Walter Reed. He went back to Germany until 1959. Then was sent to Ft. Deven, Mass with the 60th Inf. Until 1961. He was then transferred to Ft. Dix with 3rd Battalion "K" Co. He re-upped to Ft. Bragg with the 5th S.F. Ret after 21 years.
James Thompson has devoted his professional career to protecting and serving the people of this great nation. A proud Buffalo Soldier, for his 21 years of military service he has earned several honors to include but not limited to the Bronze Star and Purple Heart.
February 2019 he earned the "Thomas Wynn Veteran of the Year Award". James retired from the Willingboro police department as a Detective. He has been married to his wife for 63 years and together they have 3 sons and 1 daughter.