Black Germany and Beyond
Rutgers University–Camden
April 3-4, 2020
The Black German Heritage and Research Association (BGHRA) is collaborating with Africana Studies at Rutgers–Camden in hosting the 2-day conference, "Black Germany and Beyond " in Camden, New Jersey, on April 3-4, 2020. The event will feature keynote addresses by Priscilla Layne, Natasha Kelly, and Tyron Ricketts, screenings of "Milli's Awakening," and "Little Big Voice."
The conference will also honor Retired Sgt. 1st Class James Thompson, 24th Infantry Regiment Association National President, Buffalo Soldiers.
---
Keynote Speakers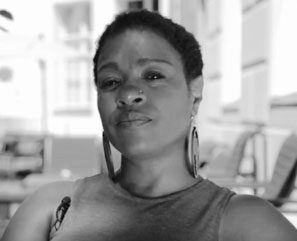 Natasha A. Kelly
Film Screening of Milli's Awakening
Natasha Kelly is a writer, curator and scholar activist. In her works, she combines theory and practice due to create transfer-lines between art, academia and society. With her new publication and her simultaneous debut as a filmmaker she portrays collective experiences of Black Germans contrary to the usual formats of the dominant society.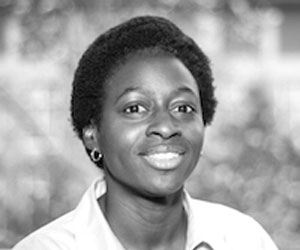 Priscilla Layne
The Poetic and the Political: Appreciating the Aesthetics of Black German Writing
Priscilla Layne is an Associate Professor of German at the University of North Carolina at Chapel Hill. She received her PhD from the University of California at Berkeley in 2011. Her book, White Rebels in Black: German Appropriation of African American Culture, was published  in April 2018 by the University of Michigan Press. Her publications address topics like race and gender in German film, rebellion in postwar Germany, German popular music and German appropriation of Black popular culture. She is currently working on her second book project, Out of this World: Afro-German Afrofuturism.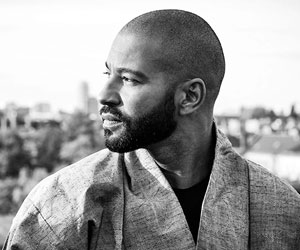 Tyron Ricketts
Film Screening of Little Big Voice 
Tyron Ricketts has been an artist in Germany since 1995, and is an accomplished actor, television host, film maker and spokesperson. He has leading acting credits in over 25 film productions and in 24 separate television series, including as a starring series regular on one of Germany's most highly rated shows. He has been profiled by leading newspapers, industry trades and magazines, and because of his celebrity he was selected to headline a highly promoted racial tolerance initiative by the German government.
Presenters
Thomas, Raven
Thomas, Talitha
Thompson, Catherine
Thompson, James
Conference Sponsors

Faculty of Arts and Sciences
The Department of Childhood Studies
The Department of History
The Department of Liberal Studies
The Department of World Languages and Cultures
Program Committee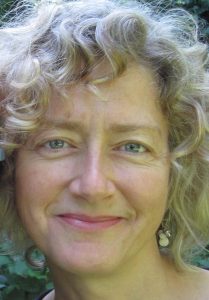 Angelica Frenner
Angelica Fenner is Associate Professor of Cinema Studies and German and Associate Chair of Graduate Study in the Department of Germanic Languages and Literatures at the University of Toronto. She is author Race Under Reconstruction in German Cinema (U of Toronto Press, 2011), co-editor of The Autobiographical Turn in Germanophone Documentary and Experimental Film, and various articles and book chapters on the thematics of migration in European cinemas.
Race Under Reconstruction in German Cinema investigates postwar racial formations via a pivotal West German film by one of the most popular and prolific directors of the era. The release of Robert Stemmle's Toxi (1952) coincided with the enrolment in West German schools of the first five hundred Afro-German children fathered by African-American occupation soldiers. The didactic plot traces the ideological conflicts that arise among members of a patrician family when they encounter an Afro-German child seeking adoption, herein broaching issues of integration at a time when the American civil rights movement was gaining momentum and encountering violent resistance.
Perceptions of 'Blackness' in Toxi demonstrate continuities with those prevailing in Wilhelmine Germany, but also signal the influence of American social science discourse and tropes originating in icons of American popular culture, such as Uncle Tom's Cabin, Birth of a Nation, and several Shirley Temple films. By applying a Cultural Studies approach to individual film sequences, publicity photos, and press reviews, Angelica Fenner relates West German discourses around race and integration to emerging economic and political anxieties, class antagonism, and the reinstatement of conventional gender roles. MORE…
The film Toxi is now available on DVD from the DEFA Film Library.
MORE HERE: https://www.cinema.utoronto.ca/people/directories/all-faculty/angelica-fenner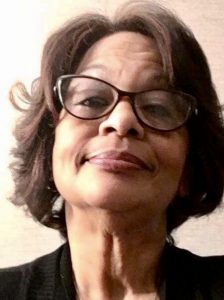 Rosemarie Peña
Rosemarie Peña is a PhD. candidate and holds an MA in Childhood Studies and BAs in Psychology and German from Rutgers University-Camden. She is also the founding president of the Black German Heritage and Research Association (BGHRA).
Rosemarie's research explores the historical and contemporary intersections of international adoption and migration. She is also interested in visual, filmic, and literary portrayals of international adoption.
Rosemarie has delivered keynotes and conference presentations internationally on the postwar adoptions of Afro-German children, and is an active member of a number of academic organizations. Among these are the Alliance for the Study of Adoption and Culture, and International Association for the Study of German Politics. Her essays on Black German adoption are published in several peer reviewed journals and edited volumes.