Black Germany and Beyond
Rutgers University–Camden
February 17-20, 2022
The Black German Heritage and Research Association (BGHRA) is collaborating with Africana Studies at Rutgers–Camden in hosting the 4-day conference, "Black Germany and Beyond " in Camden, New Jersey, on February 17-20, 2022. The event will feature keynote addresses by Sarah Blaßkewitz, Emilia Roig, Michael McEachrane, Vanessa Spanbauer, Branwen Okpako, Araba Johnson-Arthur, Natasha Kelly, and Priscilla Layne.
---
Keynote Speakers
Bios coming soon.
Presenters
Coming Soon.
Conference Sponsors

Faculty of Arts and Sciences
The Department of Childhood Studies
The Department of History
The Department of Liberal Studies
The Department of World Languages and Cultures
Program Committee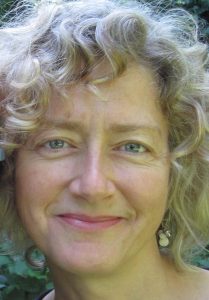 Angelica Fenner
Angelica Fenner is Associate Professor of Cinema Studies and German and Associate Chair of Graduate Study in the Department of Germanic Languages and Literatures at the University of Toronto. She is author of Race Under Reconstruction in German Cinema (U of Toronto Press, 2011), co-editor of The Autobiographical Turn in Germanophone Documentary and Experimental Film, and various articles and book chapters on the thematics of migration in European cinemas.
Race Under Reconstruction in German Cinema investigates postwar racial formations via a pivotal West German film by one of the most popular and prolific directors of the era. The release of Robert Stemmle's Toxi (1952) coincided with the enrolment in West German schools of the first five hundred Afro-German children fathered by African-American occupation soldiers. The didactic plot traces the ideological conflicts that arise among members of a patrician family when they encounter an Afro-German child seeking adoption, herein broaching issues of integration at a time when the American civil rights movement was gaining momentum and encountering violent resistance.
Perceptions of 'Blackness' in Toxi demonstrate continuities with those prevailing in Wilhelmine Germany, but also signal the influence of American social science discourse and tropes originating in icons of American popular culture, such as Uncle Tom's Cabin, Birth of a Nation, and several Shirley Temple films. By applying a Cultural Studies approach to individual film sequences, publicity photos, and press reviews, Angelica Fenner relates West German discourses around race and integration to emerging economic and political anxieties, class antagonism, and the reinstatement of conventional gender roles. MORE…
The film Toxi is now available on DVD from the DEFA Film Library.
MORE HERE: https://www.cinema.utoronto.ca/people/directories/all-faculty/angelica-fenner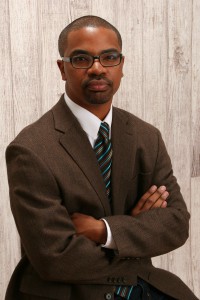 Keith Green
Keith Green is Associate Professor of English and Director of the Africana Studies Program at Rutgers–Camden. Dr. Green's main research and teaching interests lie in African American literature, with more specific investments in the study of the antebellum era, self-referential writing, African-Native American literature, and slave narratives. He has delivered papers on Nat Turner, Harriet Jacobs, Henry Bibb, and William Wells Brown. His current book project, Not Just Slavery: African Americans Write Captivity Narratives, Too: 1816-1879, explores the various kinds of bondage and confinement–specifically Indian slavery, Barbary captivity, and state imprisonment–African Americans experienced and recounted in the nineteenth century.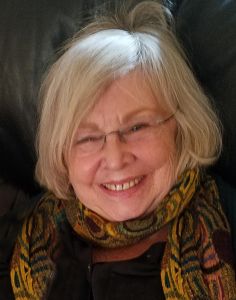 Sara Lennox
Until her retirement in May 2012, Sara Lennox was Professor of German Studies and Director of the Social Thought and Political Economy Program at the University of Massachusetts Amherst.  Her books include Cemetery of the Murdered Daughters:  Feminism, History, and Ingeborg Bachmann, Feminist Movements in a Globalizing World, The Imperialist Imagination:  German Colonialism and Its Legacy, and Remapping Black Germany: New Perspectives on Afro-German History, Politics, and Culture.  She has published essays on twentieth-century literature, theory, feminism, postcolonialism, globalization, and transnationalism.  From 2007-08 she was president of the German Studies Association.  She was co-principal investigator for research grants on Black European Studies and Black German Studies.
In 1984 at the Free University of Berlin, the African American poet Audre Lorde asked her Black, German-speaking women students about their identities. The women revealed that they had no common term to describe themselves and had until then lacked a way to identify their shared interests and concerns. Out of Lorde's seminar emerged both the term "Afro-German" (or "Black German") and the 1986 publication of the volume that appeared in English translation as Showing Our Colors: Afro-German Women Speak Out. The book launched a movement that has since catalyzed activism and scholarship in Germany.
Remapping Black Germany collects thirteen pieces that consider the wide array of issues facing Black German groups and individuals across turbulent periods, spanning the German colonial period, National Socialism, divided Germany, and the enormous outpouring of Black German creativity after 1986.
In addition to the editor, the contributors include Robert Bernasconi, Tina Campt, Maria I. Diedrich, Maureen Maisha Eggers, Fatima El-Tayeb, Heide Fehrenbach, Dirk Göttsche, Felicitas Jaima, Katja Kinder, Tobias Nagl, Katharina Oguntoye, Peggy Piesche, Christian Rogowski, and Nicola Lauré al-Samarai.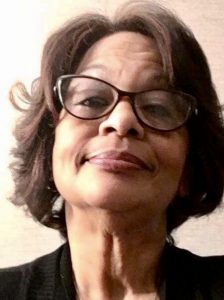 Rosemarie Peña
Rosemarie Peña is a PhD. candidate and holds an MA in Childhood Studies and BAs in Psychology and German from Rutgers University-Camden. She is also the founding president of the Black German Heritage and Research Association (BGHRA).
Rosemarie's research explores the historical and contemporary intersections of international adoption and migration. She is also interested in visual, filmic, and literary portrayals of international adoption.
Rosemarie has delivered keynotes and conference presentations internationally on the postwar adoptions of Afro-German children, and is an active member of a number of academic organizations. Among these are the Alliance for the Study of Adoption and Culture, and International Association for the Study of German Politics. Her essays on Black German adoption are published in several peer reviewed journals and edited volumes.