Dissent, Exile, and Return: The Political Lives of African Women in East Germany and Beyond 
From the late 1950s through 1990, African independence movements and opposition parties maintained close associations with the GDR. Exiled members of organizations like the Union of the Populations of Cameroon (UPC), Namibia's South West African People's Organization (SWAPO), the Zimbabwe African People's Union (ZAPU), and South Africa's African National Congress (ANC) worked with and sometimes lived in East Germany. The networks they formed were extensive, spreading not only between Europe and Africa, but also further afield.  
Among the exiles were several elite women whose stories are not well known. These included Pauline Lumumba, wife of the assassinated Congolese Prime Minister Patrice Lumumba; Cameroonian Marthe Moumié, widow of UPC leader Félix-Roland Moumié, who was also assassinated; Cameroonian Marthé Ouandié whose husband was executed for his political position; Cameroonian Marguerite Ngoyi, a prominent UPC representative; and Maggie Resha, a high-ranking member of the ANC Women's League who staffed the ANC's Algerian headquarters. These women formed part of a "communist diaspora" of African exiles. Their leftist politics and relations ensured that they would be unwelcome, or even have their freedoms and lives threatened, were they to return home. Consequently, they turned to the GDR for support and safe harbor.  
My paper for the 2020 Black German Heritage and Research Association Conference will focus on the ways in which these four women used their connections with the GDR to advance both political and personal goals. For example, Resha worked with Ilse Thiele, chair of the Democratic Women's League of Germany, to secure assistance and shelter for her daughter through a vocational education program in Plauen. Lumumba did much the same for relatives who could not return to Congo. After her husband's death, Moumié wrote a short biography of his life which the East German state publisher, Kongress-Verlag, agreed to print in order to publicize knowledge of the UPC's fight with Cameroon's federal, French-backed government. Together, they used their political capital to compel the GDR to continue its support for their liberation movements and sustain their families through difficult periods of exile.        
Biography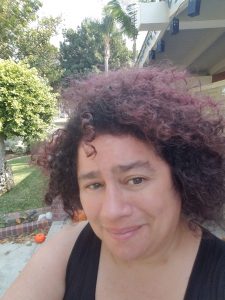 Sara Pugach is Professor of African History at Cal State Los Angeles. She writes on various aspects of the complex German relationship with Africa, both in the colonial period and during the postwar era. She is author of Africa in Translation: A History of Colonial Linguistics in Germany and Beyond, 1814-1945 (Michigan, 2012), as well as of numerous articles and book chapters. She has recently completed a manuscript on the history of African students in the German Democratic Republic, and is starting research on two new projects: One concerning the life of Götz Richter, an East German author who wrote children's books on Africa, and the other on the relationship between East German and African women's organizations.