The Touch of Afrekete: Black Lesbian Transnational Feminism in Afro-German Art and Media
This paper explores Mildred Thompson's 1970s woodwork sculptures and Natasha A. Kelly's 2018 film, Milli's Awakening: Black Women, Art and Resistance , within the context of black lesbian transnationalism in Afro-German art and media. I have developed "Afrekete's touch" as a framework to engage materiality, sexuality, and African diasporic aesthetics in these artworks. Thompson's woodwork sculptures represent the influence of traditional West African sculpture and Western modernism on her artistic practice. Travelling throughout Europe and West Africa as an African-American lesbian influenced Thompson's formal process while situating her within the transnational black lesbian milieu of the late twentieth century in Germany. Similarly, Kelly's film, Milli's Awakening , is intriguing for its use of materiality and media; it is a documentary art film that was commissioned for the 10th Berlin Biennale at the Kunst-Werke Institute for Contemporary Art. Kelly evokes metaphorical and formal aspects of quilting in the African diasporic tradition as an aesthetic strategy to sew together the oral histories of Afro-German women artists. Through Kelly's Milli's Awakening and Thompson's 1970s woodwork sculptures, I examine the transnational lives and artistic production of black women artists with robust connections to the mid to late twentieth century Afro-German movement. Recent scholarship exploring Lorde's transnational legacy has often used the exceptionalist trope of Lorde as the African-American "mother of the Afro-German movement." My work dispels this myth without disavowing Lorde's influence; thus, "Afrekete's touch" frames my intervention. Afrekete is both a goddess represented in various black Atlantic religions and a word that playfully sounds like an erotic term,"afro-kitty." Afrekete, as an African and African diasporic figure, has functioned as a metaphor and symbol for black lesbian writers and activists. In Zami: A New Spelling of My Name, Lorde's final lover is an earthly manifestation of Afrekete. Lorde has an enlivening, spiritual, erotic, and ancestral awakening with her theophanic lover: an Afrocentric goddess in the flesh. With this in mind, I conceptualize "Afrekete's touch" as a critical framework that embodies the conceptions of sexuality and black transnationalism that influence my reading of Thompson and Kelly's artwork.
Biography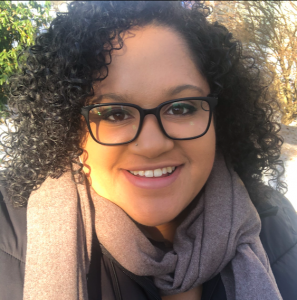 Alexandra M. Thomas is a Ph.D. student in History of Art and African-American Studies, with a certificate in Women's, Gender, & Sexuality Studies. Her research interests include: transnational black feminism, Black Europe, African and African diaspora visual and expressive culture, and queer of color critique.