Africana Studies at Rutgers University-Camden is collaborating with The Black German Heritage and Research Association (BGHRA) in hosting a 2 day conference "Black Germany and Beyond"on April 3-4, 2020. Keynote speakers to be announced.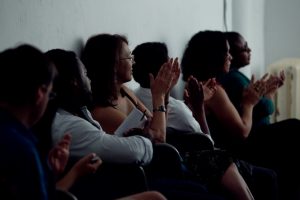 The BGHRA Review Committee invites proposals for papers that engage the multiplicity and diversity of the transnational experiences of Black people of German heritage and of Blackness in Germany. We welcome submissions for twenty-minute presentations on three academic panels, posters from graduate and undergraduate students, and two sessions devoted to life writing, oral history, and memoir.
Please send a 250-350 word abstract and a CV or short biographical statement by November 30, 2019 to: bghrassn@gmail.com. Confirmations delivered by December 15, 2019.